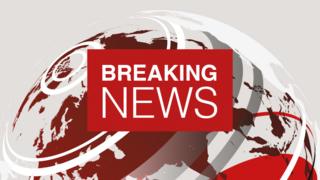 North Korea will not get any sanctions relief until it has demonstrated "complete denuclearisation", US Secretary of State Mike Pompeo has said.
Mr Pompeo was speaking at a press conference in Seoul with his South Korean and Japanese counterparts.
He said Pyongyang was committed to giving up its nuclear programme.
The conference comes two days after Mr Trump and Mr Kim met at a historic summit in Singapore.
North Korea sanctions remain until complete denuclearisation, says US}