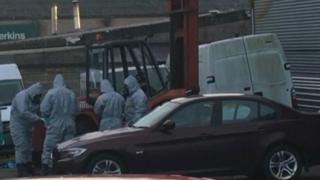 Police investigating the poisoning of a former Russian spy and his daughter have appealed for witnesses who saw the pair's red BMW car before the attack.
Sergei Skripal, 66, and Yulia, 33, parked the vehicle in Salisbury city centre – less than three hours before they were found slumped on a bench.
It comes as a deadline looms for Moscow to explain how a Russia-made nerve agent was used in the 4 March incident.
Russia's embassy says any UK measures "will meet with a response".
It said Moscow "will not respond to London's ultimatum" until it is given access to samples of the nerve agent used in the attack.
Prime Minister Theresa May had said the UK must "stand ready" to take action against Russia and this would be set out in the Commons on Wednesday should there be no adequate explanation by midnight on Tuesday.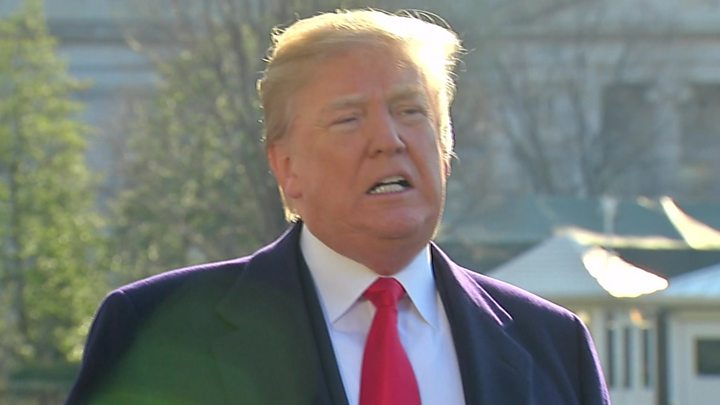 German Chancellor Angela Merkel spoke to Mrs May be telephone and told her she stood in "full solidarity" with the UK, Downing Street said.
Mrs May has also held a telephone conservation with France's President Emmanuel Macron and is due to speak to Donald Trump.
The US president said he would take Britain's assessment that Russia was behind the attack "as fact", adding: "It sounds to me they believe it was Russia based on all the evidence they have".
But Russia's foreign minister Sergei Lavrov described claims of state involvement as "rubbish".
Giving an update in the attempted murder investigation, police said former double agent Mr Skripal and his daughter remain critically ill in hospital.
Det Sgt Nick Bailey, who fell ill responding to the incident, is in a serious but stable condition.
Speaking outside New Scotland Yard, Assistant Commissioner Neil Basu said 35 other people had been seen in hospital, of whom 34 had been assessed and discharged, while the condition of one person is being monitored as an outpatient.
Mr Basu revealed that Miss Skripal had flown into Heathrow Airport on Saturday, 3 March.
He appealed for witnesses who saw the pair in her father's car – licence plate number HD09 WAO – between 13:00 and 13.45 GMT on the day of the poisoning.
The car was left in Sainsbury's upper level car park in the Maltings shopping area before the Skripals went to the Bishops Mill Pub and then the restaurant Zizzi.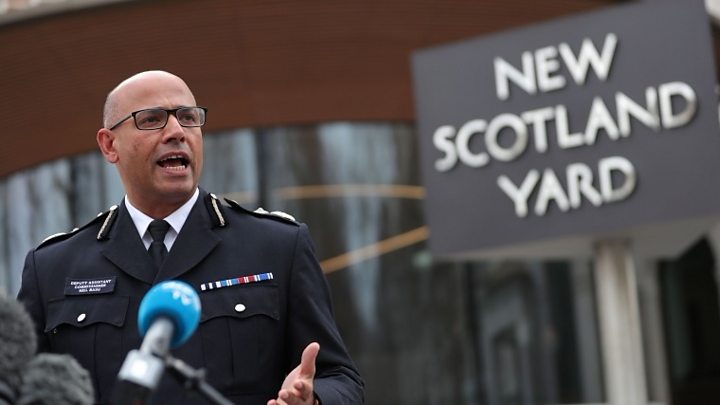 Mr Basu said the police investigation will take "many weeks", with the "prime focus" being how the poison was administered.
However, he said detectives were "not declaring a person of interest or suspect at this time".
Police also confirmed that Mr Skripal, who came to the UK in 2010 as part of a "spy swap" after he had been convicted by Russia of passing information to MI6, was a British citizen.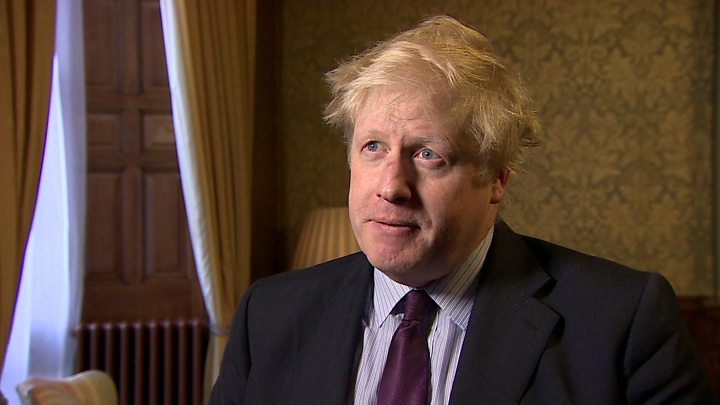 Mrs May told MPs on Monday that the poison used in the attack was a military-grade nerve agent developed by Russia. She said it was part of a group of nerve agents known as Novichok.
In other developments:
Home Secretary Amber Rudd announced that MI5 and police are to look into claims that as many as 14 deaths on UK soil may be linked to Russia
The Football Association says it has made no change to plans for England's presence at this year's World Cup in Russia despite calls to consider a boycott following the poisoning of the Skripals
Ofcom says it will consider whether Kremlin-funded channel RT should broadcast in the UK if Russian involvement is proven in the Salisbury attack. RT said its output "continues to adhere to all standards" and Ofcom was "conflating its role" as a broadcasting regulator
Nato secretary-general Jens Stoltenberg said the UK was a "highly valued ally" and the incident was "of great concern, adding "both those who committed the crime and those who ordered it must face appropriately serious consequences"
How could the UK retaliate against Russia?
Mrs May said the UK must "stand ready to take much more extensive measures" against Russia than it had previously.
She said these measures would be set out in the Commons on Wednesday should there be no adequate explanation from Russia.
Britain could expel Russian diplomats, as it did after the poisoning of former Russian Federal Security Service operative Alexander Litvinenko in 2006 with radioactive polonium.
But many argue that this, and the other measures that were taken after that killing – including visa restrictions on Russian officials – did not go far enough.
So what else could the UK do?
Other possible actions could include:
Freezing financial assets
Bans on visas
Boycotting the Fifa World Cup in Russia later this year
Taking Russian broadcasters such as RT (formerly Russia Today) off the air in the UK
Read more on how the UK could retaliate
Get news from the BBC in your inbox, each weekday morning
Russian spy: Police appeal over Sergei Skripal's red BMW}